Welcome to Dunedin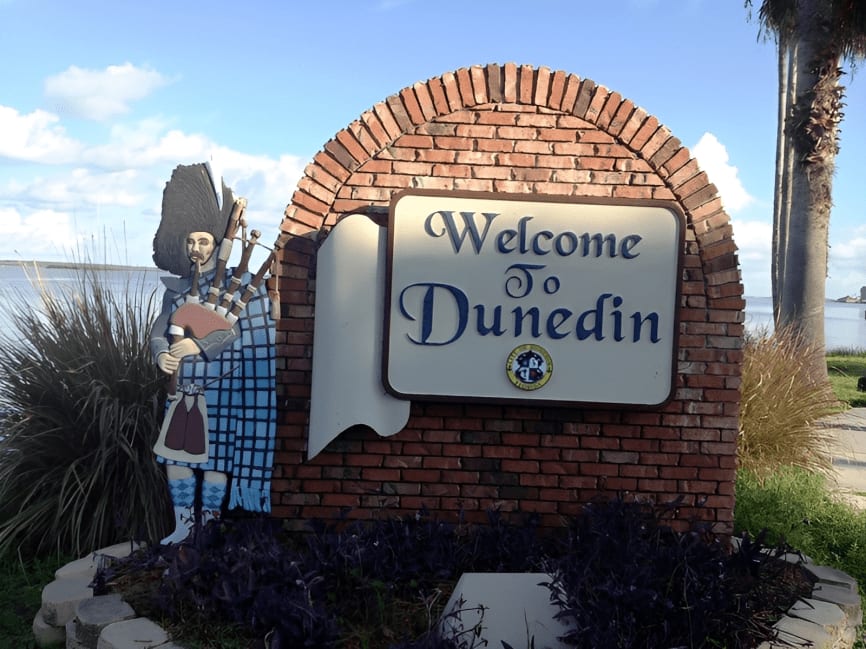 Why Live Here?
Dunedin's village-like atmosphere and relaxed lifestyle have lured people from around the world. Enjoying the natural wooded and subtropical setting, close to four miles of picturesque waterfront, Dunedin sits on central Florida's west coast, in the heart of Pinellas County's Suncoast. It is also one of the few open waterfront communities from Sarasota to Cedar Key where buildings do not obscure the view.
It may be the warm climate and year-round outdoor fun that bring visitors to Dunedin Florida, but it's the village's quaintness paired with its progressive vision and masterful planning that keeps them here, all 36K+ residents. It is not surprising that many visitors elect to stay once they discover this beautiful gem of the gulf. Residents are proud to be recognized nationwide for the scenic and natural beauty of this tranquil island.
Local Schools
Schools in Dunedin Florida have a variety of options for different grade levels and different school types such as public, private, and fundamental.
Employment
Many Dunedin residents work in St. Petersburg and Tampa. The largest employers in these cities are Baycare Bayfront Medical Center, Tech Data, Jabil, WellCare Health Plans in Tampa and Raymond James, HSN, Johns Hopkins All Children's Hospital, and Times Publishing Company in St. Petersburg.
Parks & Rec
Dunedin Community Center features a fitness center, inside the gymnasium, a spacious playground, a kids area and gaming lounge, an educational library, a dance studio, outside basketball courts, walking/biking trails, wheelchair-accessible ramps, and multiple extracurricular activities to choose from. The city of Dunedin offers an ample amount of parks and recreation, which offer an abundance of activities - click here to explore the facility guide. As you visit downtown Main Street to shop and grab a bite to eat, or as you drive up scenic Alt-19 towards the beaches, it's hard to miss all of the action going on. From beaches to bike trails, and golf courses to marinas, people are out and about exercising, exploring, and simply relaxing while taking in the city's natural surrounding beauty.
Real Estate and Housing
Dunedin Florida homes start from $350K to $2.3M+. With all that this area has to offer, the market continues to trend, always being competitive.
Is Dunedin Right For You?
If you're considering real estate in Dunedin Florida, The Horvath Group has many years of experience with matching buyers and sellers to their real estate goals. As local real estate agent, The Horvath Group has market knowledge in the Dunedin neighborhood and would be honored to help make a dream home become a reality.
Give The Horvath Group a call, text, or email today to get started on your real estate goals.
Fun Fact
At one time, Dunedin had the largest fleet of sailing vessels in Florida. Early settlers were primarily cotton and citrus growers, where most of what is now downtown.