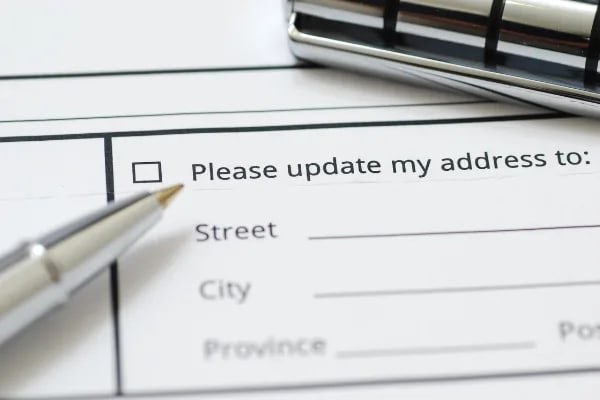 Moving can be a lot. From selling your home or wrapping up a lease to finding a new place to live and all the packing and planning in between, sometimes things can fall through the cracks. One thing to add to your to-do list so you do not forget it is updating your addresses. While the main changes are obvious - like utilities and bills, sometimes the others can be easy to forget. Here are the services you will need to make sure you update when you move!
Credit Cards + Banking
All banking and credit card information should be first on your list to update. Many places that accept cards require up-to-date billing information to operate properly.
Subscriptions
From magazines to vitamins to cleaning supplies, many people today depend on subscriptions like these. Check to make sure all of your subscriptions have been updated with your new address before their monthly ship-out dates. This is especially important if you subscribe to food services like HelloFresh where perishable items are being delivered.
Insurance
While most in-state moves don't have too many changes when it comes to insurance, you will want to make sure your address is updated anyway. If you're moving out of state, make sure your vehicle and home insurance are updated with your new address as there may be changes in fees as well.
Delivery Services
If you frequently use services like DoorDash or Amazon, make sure your deliveries end up at your new home! You don't want to be the person looking for their food an hour later only to realize it was dropped off at your old residence.